About CCRA
Central Colorado Regional Airport (CCRA) is located only one mile from the center of the Town of Buena Vista. If you are looking for fast access to world-class mountaineering, whitewater adventure, cycling, skiing/snowboarding, snowmobiling, or fishing… look no further.
CCRA has easy access, with an AWOS and GPS approach to our 8,300′ runway. Amenities include a hard pad for heavy aircraft, self-serve/full-serve Avgas and Jet A fuel, a lounge with Wi-Fi, an executive pilot lounge/snooze room, pilot shower facilities, a conference center, a flight planning room, and much more.
Airfield Information
Runway 15/33 Elevation 7946
8,300' x 75' Asphalt
Full-length taxiway
Medium Intensity Runway Lighting
(5 clicks on 122.8)
MIRL, VGSI
Runway 15, GPS Departure/traffic right-hand pattern
Runway 33, GPS Approach/traffic left-hand pattern
UNICOM
Freq. 122.800
AWOS Automated Weather Observation Station
Freq. 132.925 Phone 719-395-2599
For more details visit airnav.com/airport/KAEJ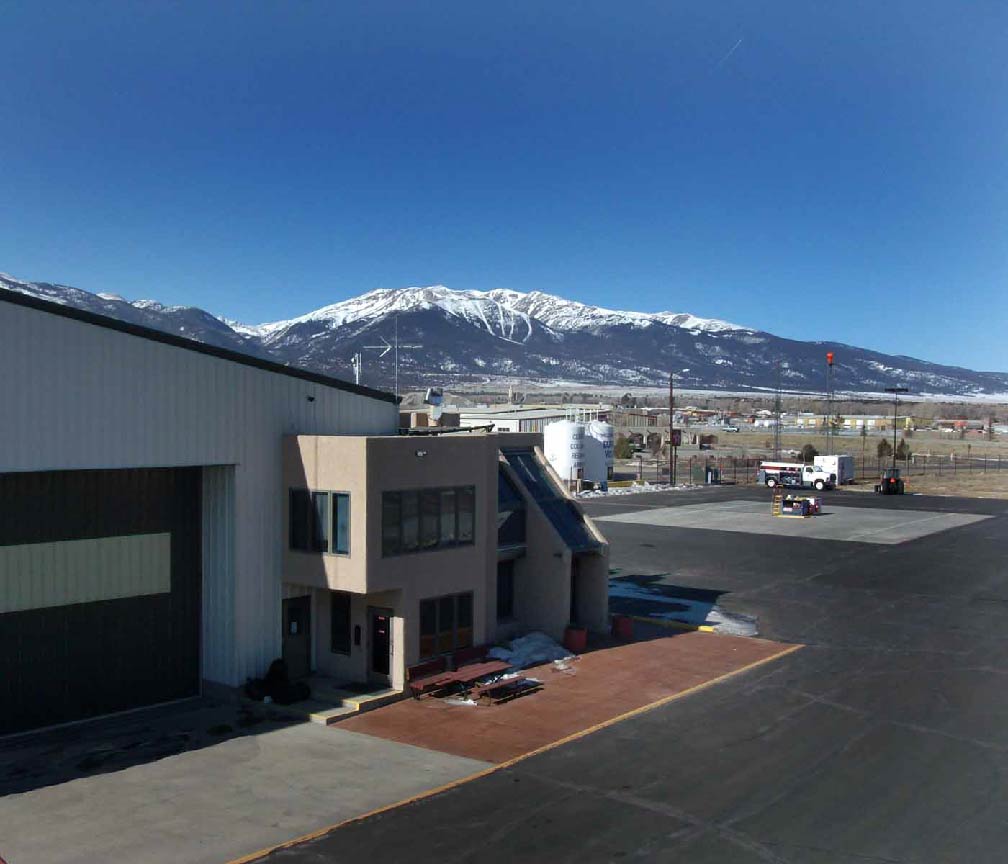 Airport Master Plan
The Airport is updating its Airport Master Plan, which will involve studying projected aeronautical demand for the next 20 years. The Master Plan process is a collaborative effort involving the Town of Buena Vista, the Airport Advisory Board, Chaffee County, CDOT's Division of Aeronautics, the Federal Aviation Administration, other state and federal government organizations, and the users of the airport as well as the community at large. This planning effort is necessary to ensure that the airport has a solid plan to meet the growing aeronautical needs of the region.
Documents
Links