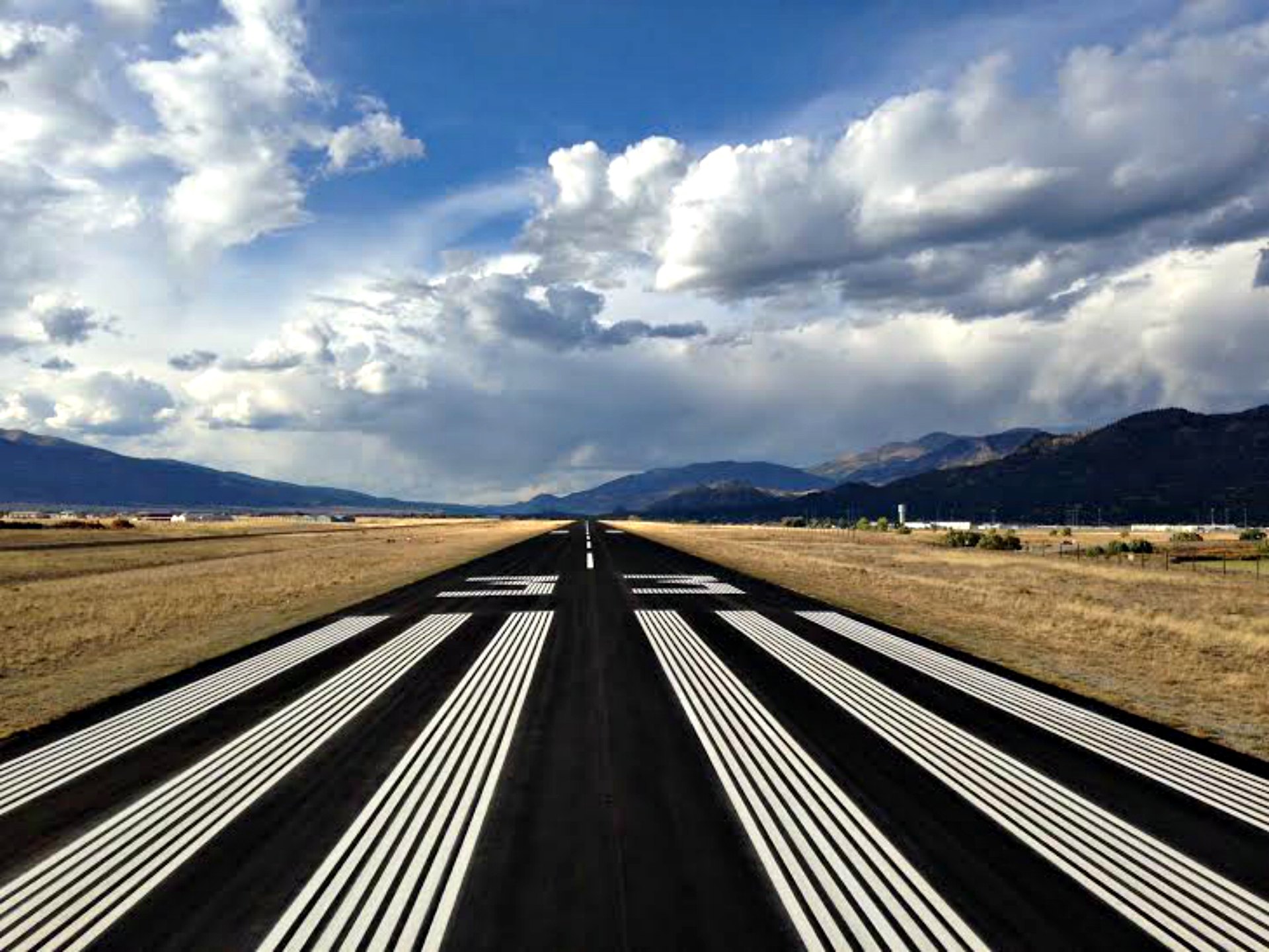 2020 RUNWAY REHAB AT CCRA
The month of September will see limited operations, specifically for fixed-wing aircraft due to a runway rehab project.
Please see anticipated project dates below:  
Runway 15-33 Rehab: Sept 10 – 30, 2020
Sept 10 – 30:  R/W CLOSED 
Oct 1:  R/W OPEN  | Project complete.
Please call us at (719) 395-3496 or visit our Facebook page for updates.
Central Colorado Regional Airport – Announcement of DBE Goals for Federal Fiscal Years 2021-23
Central Colorado Regional Airport hereby announces its proposed Disadvantaged Business Enterprise (DBE) participation goal of 0.5% for FAA-funded contracts/agreements. The proposed goal pertains to federal fiscal years 2021-23 (10/1/2020 – 9/30/2023).
A teleconference (via Microsoft Teams) will be held on July 16, 2020 at 10:00 am for the purpose of consulting with stakeholders to obtain information relevant to the goal-setting process. Those wishing to participate can phone into the meeting by dialing (480) 378-0989 and when prompted use Conference ID: 807 215 018#.
The FY 2021-23 Overall DBE Goal Methodology document for the Central Colorado Regional Airport is linked HERE.
About CCRA
Central Colorado Regional Airport (CCRA) is located only one mile from the center of the Town of Buena Vista. If you are looking for fast access to world-class mountaineering,  whitewater adventure, cycling, skiing/snowboarding, snowmobiling, or fishing… look no further. CCRA is classified as a General Aviation Airport and does not have scheduled service.
CCRA has easy access, with an AWOS and GPS approach to our 8,300′ runway. Amenities include a hard pad for heavy aircraft, self-serve/full-serve Avgas and Jet A fuel, a lounge with Wi-Fi, an executive pilot lounge/snooze room, pilot shower facilities, a conference center, a flight planning room, and much more.
Airfield Information
Runway 15/33 Elevation 7946
8,300' x 75' Asphalt
Full-length taxiway
Medium Intensity Runway Lighting
(5 clicks on 122.8)
MIRL, VGSI
Runway 15, GPS Departure/traffic right-hand pattern
Runway 33, GPS Approach/traffic left-hand pattern
UNICOM
Freq. 122.800
AWOS Automated Weather Observation Station
Freq. 132.925 Phone 719-395-2599
For more details visit airnav.com/airport/KAEJ