HOURS OF SERVICE
CCRA's fuel island is on the north side of the FBO and is accessible 24 hours a day, 7 days a week from the airfield for self-service ("pay-at-the-pump") customers in need of Jet A or 100 LL fuel.
Line techs are available 8 AM – 4 PM (and on a call-out basis for a fee, after regular business hours) to refuel your aircraft using our 3,000 gallon Jet A fuel truck, filled with high-quality Avfuel fuel. Please call for arrangements outside of these business hours as the Airport is not staffed 24 hours / day.
CCRA also offers a GPU and Lektro Tug rated up to 85,000 lbs.
Concierge
For transportation around Buena Vista, CCRA provides a variety of courtesy / crew cars. No national car rental chains are in the valley, but a few local car rental services assist us with customer's transportation needs.
Be sure to ask about Mount Princeton Hot Springs Resort, Best Western, and other local hotels to help us ensure your stay in Buena Vista is no less than exceptional.
Security
Security cameras are in use on airport grounds at all times, and an electric gate system with keypad controls access to all areas of the airport except for the terminal.
The FBO terminal is locked during non-business hours to prevent public access to private hangars. 
Access to the airfield and self-serve fuel island is available 24/7 for pilots who land at Central Colorado Regional.
3UEL STATION
During normal business hours, CCRA provides assisted-service 100LL fueling (when possible) and full-service Jet A fueling at the low "per gallon" cost you would expect only from self-service stations. The fuel farm has 24/7 availability and a pay-at-the-pump option via a QTPod kiosk.
$6.50/gal | 100LL
$7.50/gal | Jet-A  or  $7.60 gal  | Jet-A + Prist
CCRA is an Avfuel-branded FBO and is a proud participant of Avfuel's Jet A contract fuel program as well as an AVTRIP loyalty rewards location. Government fuel cards and most aviation cards are also accepted.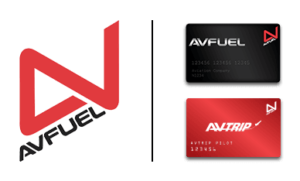 This is hands down – the best airport in Colorado. The staff is kick as rock solid nice people. The manager is awesome. The line guys are helpful and know their airport. 100LL is reasonably priced and the runway and runway environment is in excellent condition. This is my preferred airport for serving the surrounding ski areas (Breck, Keystone, Copper, A-Basin). Come see these guys – and you will not be disappointed. They rock.
Stayed for 5 days. Rented our car from Anderson Motors in Salida, which was conveniently left for us at AEJ. The Central Colorado Regional Airport (Buena Vista) staff was friendly and helpful. The entire experience at AEJ was excellent.

Great service and facilities–Tadd did a fantastic job making AEJ a great base of operations for a recent mountain training trip. Thanks again!

I agree with all the positive comments about Buena Vista. I have been there several times over the last few years and have always received great professional and friendly service. On my most recent visit Tadd was extremely helpful in getting us out of the rain and coming up with a few tools to address a minor maintenance issue. Thanks to Tadd and the team at BV.

Don't let this airport's small, sleepy town appearance fool you! The staff and personnel are the friendliest people my wife and I have ever encountered at an airport. The staff treats you like an old friend, despite being a new acquaintance. The facilities are nicely maintained and very clean as an added bonus. My wife and I highly recommend this airport in the surrounding areas for those looking to get away from the hustle and bustle of larger airports and air spaces.

Great people enable great experiences. Buena (rhymes with tuna) Vista has Tadd. He's a great guy. He made my arrival and departure simple. He helped me with accommodation, meal, and sightseeing suggestions. No exaggeration, my experience at the Buena Vista airport was excellent.

When I called 10 East of the airport a friendly voice gave me the wind and altimeter then told me to watch out for a aircraft that had just departed. That traffic call really helped out. After I landed I was quickly directed to a parking spot and before I could leave the cockpit my plane was tied down and chocked. I had not been to KAEJ before so I ask about getting some lunch. It short order I was in the courtesy car and headed to Jan's Family Restaurant for great hamburger as recommend by the friendly airport staff. It was a delight to go Buena Vista and I hope to go again soon.